Check Out 'In The Land Of Blood And Honey' On Blu-ray & DVD March 27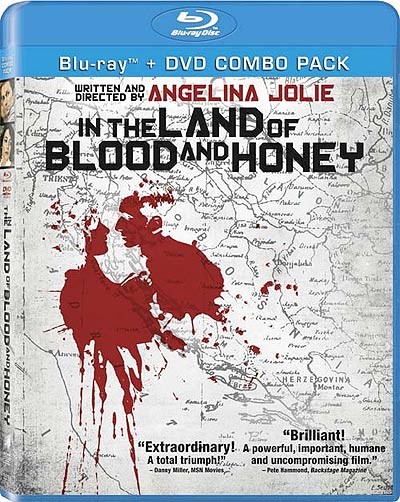 Angelina Jolie stepped behind the camera to write, co-produce and direct "In The Land Of Blood And Honey" about a romance between a Serb soldier and a Bosnian Muslim woman during the Bosnian Civil War in the 1990s.
The film won the Producers Guild of America's 2012 Stanley Kramer prize, which is given to films that successfully highlight "provocative social issues." Jolie was also honored at the Cinema For Peace Gala in Berlin, Germany, and was given a special film accolade for her work.
Jolie said about the movie, "I wanted to make a film that would express, in an artistic way, my frustrations with the international community's failure to intervene in conflicts in a timely and effective manner. I also wanted to explore and understand the Bosnian War, as well as broader issues such as women in conflict, sexual violence, accountability for war crimes and crimes against humanity, and the challenge of reconciliation."
The movie's cast included actual Bosnians and Serbs. Jolie hand-picked the stars and many of the actors, including Zana Marjanovic, Goran Kostic and Rade Serbedzija, witnessed first-hand the atrocities of the 1990s conflict growing up in the region.
Some of the profits from the soundtrack were donated to the SOS Children's Villages program in Bosnia and Herzegovina. The charity helps youths in the region who are still suffering from the impact of the Balkans war in the 1990s.
The film is available in both the authentic language version with English subtitles (Blu-ray only) and the never-before-seen English language version (DVD only).