Check Out 'Hansel & Gretel Witch Hunters' On DVD, Blu-ray & More June 11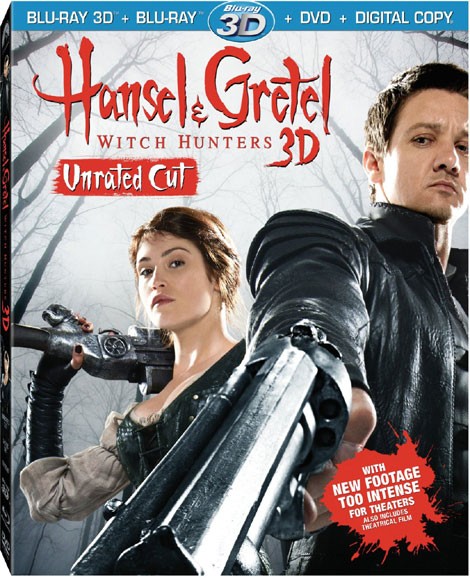 Fifteen years ago, siblings Hansel and Gretel made their escape from a child-snatching witch, who gave them a taste for blood and changed their lives forever.
Now they have come of age as fierce, formidably-skilled bounty hunters, dedicated to tracking and terminating witches in every dark forest - hell-bent on retribution.
But as the notorious Blood Moon approaches and a familiar wooded town faces a nightmare for its innocent children, Hansel and Gretel encounter an evil beyond any witch they have ever hunted - an evil that could hold the secret to their frightening past.
"Hansel & Gretel: Witch Hunters" will be released on Blu-ray, Blu-ray 3D, DVD and On Demand June 11 and on Digital Download on May 21.