Check Out Halloween Special 'Mockingbird Lane' Tonight On NBC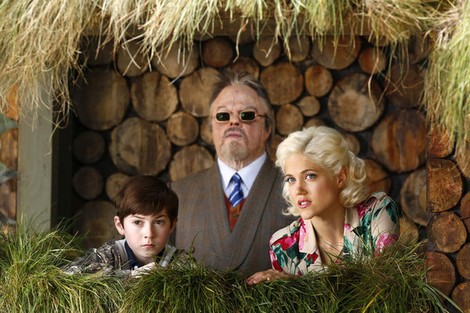 "Mockingbird Lane" is a remake of the classic 1960s comedy "The Munsters" and will air tonight on NBC. The network touts it as "a visually spectacular one-hour drama with a darker edge and tone."
Jerry O'Connell stars as Herman Munster, Portia de Rossi plays his wife Lily, Eddie Izzard is Grandpa, Mason Cook stars as Eddie, and Charity Wakefield is "normal" cousin Marilyn.
The special centers on teenager Eddie realizes he's more than he seems when hair starts growing all of his body during the full moon.
The Halloween special was originally intended to become a series. It's from Bryan Fuller, the creator behind "Pushing Daisies" and "Heroes." Bryan Singer executive produced the first episode.
"Mockinbird Lane" airs Friday, 8 p.m. on NBC.