Check Out 'Glee's' Rocky Horror Tribute Tonight!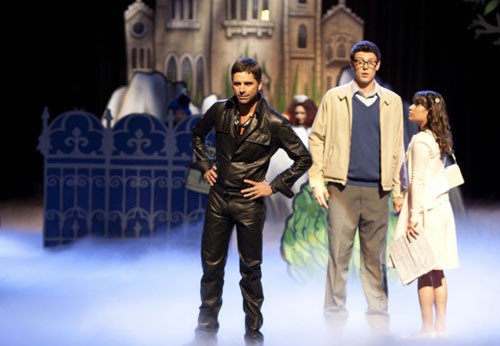 Tonight, the hugely anticipated "Rocky Horror" episode airs on "Glee." New Directions performs the musical for their school show, and we're betting it won't disappoint! (Especially since John Stamos guest stars.)
The 1970s low-budget freak show/cult classic/cultural classic concerns the misadventures of Brad Majors (Barry Bostwick) and Janet Weiss (Susan Sarandon) inside a strange mansion that they come across on a rainy night. After the wholesome pair profess their love through an opening song, their car breaks down in the woods, and they seek refuge in a towering castle nearby.
Adam Shankman directed the "Glee" episode. The movie was adapted from a stage musical, written and developed by Richard O'Brien. The film also debuted on Blu-ray for its 35th Anniversary on October 19.