Check Out 'G.I. Joe: Retaliation' On DVD, Blu-ray & More July 30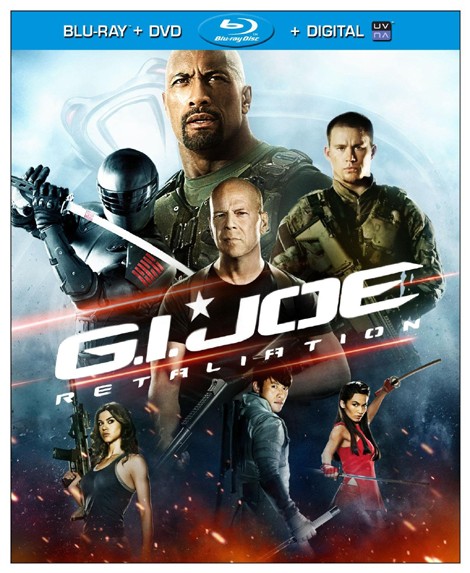 When the Joes are framed for treason and disbanded by the president, the evil Zartan sees his chance at world domination. It'll take everything they've got for the Joes to get back together and fight for freedom.
Based on Hasbro's popular G.I. Joe brand, the film stars action legend Bruce Willis as the original G.I. Joe, as well as Adrianne Palicki, D.J. Cotrona and Jonathan Pryce. 
The "G.I. Joe: Retaliation" Blu-ray/DVD combo pack with UltraViolet comes fully loaded with declassified special features that take viewers behind the lines to explore the action and the characters, what it took to bring the film to life and more. The film will also be available in a Blu-ray 3D/Blu-ray/DVD combo pack or as a single disc DVD.
Both the Blu-ray/DVD and Blu-ray 3D/Blu-ray/DVD combos include a limited time offer to receive a FREE set of personalized dog tags.  Consumers can visit a dedicated website and enter their unique code along with personal information to receive their own high-quality, collectible dog tags.