Check Out George Lucas' 'Red Tails' On Blu-ray, DVD & Digital Download May 22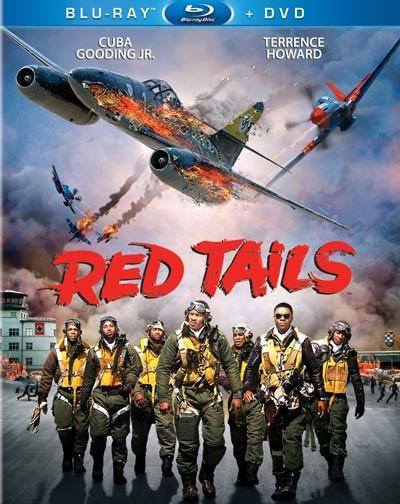 The thrilling true story of the Tuskegee Airmen buzzes to the big screen in "Red Tails," an epic war adventure from executive producer George Lucas and first-time feature director Anthony Hemingway on May 22.
In the fire and chaos of World War II, the U.S. military recruits a fearless group of African-American fighter pilots to help reclaim the skies over Europe.
Discriminated against both as citizens and as soldiers, the Tuskegee Airmen take flight in planes distinguished by distinctive red tails, and fight to defeat the tyranny of the Axis powers.
As a result of their bravery, the pilots emerge as true heroes, and prove that all men are truly created equal.
Terrence Howard, Cuba Gooding Jr., and Bryan Cranston star.