Check Out 'Footloose' On Blu-ray & Delux Edition DVD Sept. 27

In the lively adolescent-oriented musical "Footloose," a city kid named Ren (Kevin Backon) attempts to adapt to life in an ultra-conservative backwater Midwestern town.
Once there, he ends up leading the repressed teenagers into a rebellion against the town fathers, who have outlawed rock & roll and dancing.
The Blu-ray and DVD delux edition include brand new bonus material such as interviews with Bacon and Sarah Jessica Parker, a tribute to Chris Penn, a costume montage, and a first-ever look at Bacon's screen test.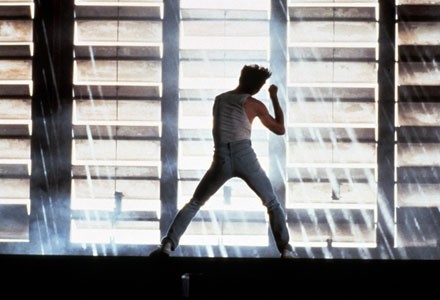 Check out the trailer for the NEW "Footloose" here: