Check Out 'Flight' On DVD, Blu-ray & More Feb. 5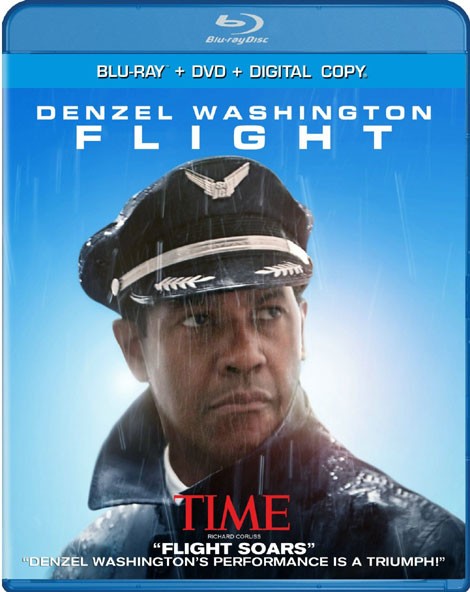 A pilot with a substance-abuse problem has to land a crippled airliner in "Flight," a Robert Zemeckis-directed drama from Paramount Pictures.
Denzel Washington heads up a cast that includes Brian Geraghty, John Goodman and Don Cheadle.
The film centers on airline pilot Whip Whitaker (Washington), a man who plays harder than he works, overindulging in booze, women, and drugs. He's a great pilot and he knows it, walking with the swagger of a man who feels indestructible.
Whitaker's fragile work/life balance is disrupted however, by an in-flight malfunction that causes his plane to crash. He miraculously lands it and saves lives, but investigation into the incident casts public light on the troubling aspects of his personal life.
The film has been nominated for two Academy Awards: Best Performance by an Actor for Washington and Best Screenplay.