Check Out 'End Of Watch' On DVD, Blu-ray & More Jan. 22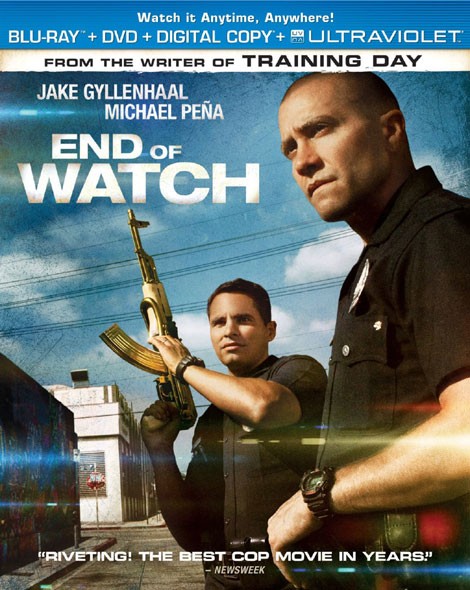 David Ayer's "End of Watch" stars Michael Peña and Jake Gyllenhaal as a pair of L.A. cops and close friends who work to keep the streets safe. Shot in a found-footage style, the movie follows the duo as they make enemies with a major drug cartel and attempt to lead happy personal lives.
Gyllenhal plays Brian Taylor, an ex Marine who comes from a wealthy family in Iowa. He wants to be a lawyer and attends college at night, where he studies film as well as law. Taylor loves to take risks. His sensitive side only comes out when he talks about or spends time with his girlfriend, Janet (Anna Kendrick).

Taylor's partner, Mike Zavala (Pena) couldn't be more different. Zavala joined the force right out of high school. He grew up on the streets of East L. A. and has been married to the same woman, Gabby (Natalie Martinez) since high school.
As the action unfolds, it's seen through handheld cameras, shot from the points of views of Taylor, the gang bangers, dash cams, surveillance cameras and the citizens caught in the line of fire. This 360 degree perspective creates an intense portrait of the city's darkest and most violent streets.