Check Out Discovery's 'Human Planet' Which Premieres Sunday April 10 (Video & Photos)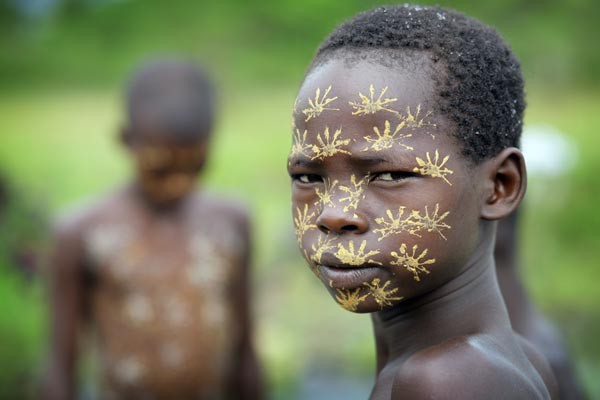 Starting this Sunday, Discovery brings us Human Planet, a new documentary series in the vein of previous products like Life and Planet Earth. Here's the blurb on the BBC/Discovery joint:
Human Planet is the first BBC/Discovery Channel co-production to focus solely on human behavior.  Since premiering in the UK, the series has received overwhelming critical acclaim including The Telegraph proclaiming, "it's like nothing you've ever seen before" and The Sun stating that it's "visually stunning and utterly fascinating, this is seriously impressive stuff."  From the makers of Planet Earth, Life and Blue Planet, Human Planet focuses on humanities amazing, complex and profound relationship with nature.  It weaves together 80 stories, many never told before, to illuminate humanity's uncanny ability to adapt and live in every corner of our diverse world. Each episode centers on a particular habitat, and by using innovative and cutting edge filming techniques, reveals how its people have created astonishing solutions in the face of extreme adversity.
Human Planet will air on consecutive Sundays (April 10, 17 and 24) at 8 PM on the Discovery Channel, and arrive on DVD and Blu-Ray on April 26. We'll have a review of the home version for you at that time, but here's the trailer to get you ready for the program.
Human Planet starts this Sunday, April 10, at 8 PM on the Discovery Channel.
Here are a few more 'Human Planet' Photos: