Check Out 'Desperate Housewives: The Complete Seventh Season' On DVD Aug. 30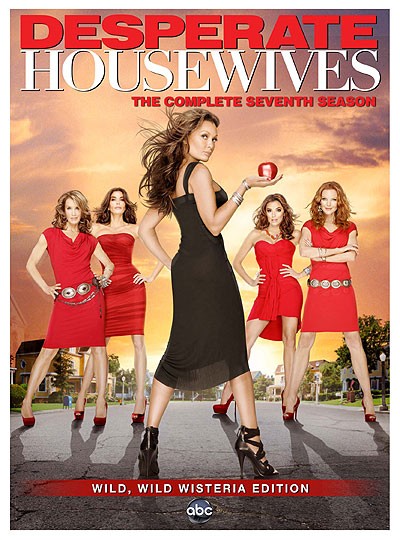 "Desperate Housewives" is ending after an eight-season run, but fans can relive their favorite series with season seven, hitting stores Aug. 30.
The drama, about the neighbors of Wisteria Lane, debuted in 2004 and became an instant success, but ratings dropped in recent years. The final season of the show will premier on ABC September 25.
 
The show stars Marcia Cross, Teri Hatcher, Eva Longoria and Felicity Huffman.
Nicollette Sheridan has dismissed speculation she will return to the series for its grand finale, insisting she is not bringing her character back from the dead.
 
The actress played sexy real estate dealer Edie Britt on the popular comedy drama, but her character was killed off after being electrocuted in 2009.