Check Out De Niro & Travolta In 'Killing Season,' On DVD & Blu-Ray Aug. 20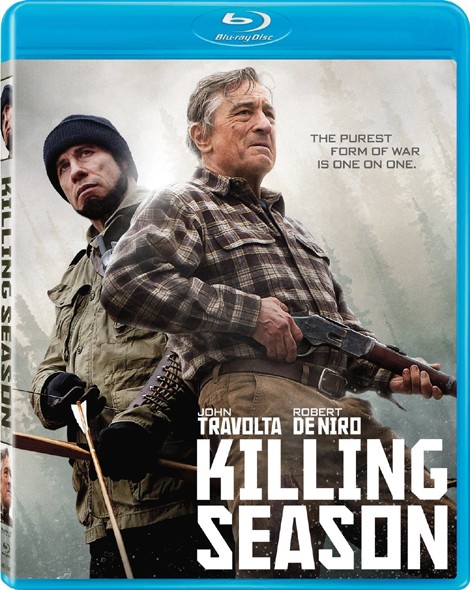 Deep in the Appalachian Mountains, a reclusive American military veteran and a European tourist strike up an unlikely friendship.
But when the tourist's true intentions come to light, what follows is a tense battle across some of America's most forbidding landscape proving the old adage: the purest form of war is one-on-one. Robert De Niro and John Travolta star.
The psychological thriller revolves around two former Bosnian War veterans who strike up a friendship after a outlandish encounter in the Appalachian Mountains. Their seemingly friendly relationship takes a turn when Emil Kovac (Travolta) and Benjamin Ford (De Niro) start to duke it out in thrilling fashion, forcing the men to face their past emotional wounds head on.
According to a Starpulse review: The film shines light on the psychological wounds left behind from the Bosnian War. Kovac, a former Serbian solider, hopes his (torturous) time with Ford, a former American solider, will provoke him to confess his sins. Instead of calling for help – or removing himself from the situation – Ford engages in Kovac's cat and mouse game. The two men cleverly torture one another, divulging secrets about their past in the process.