Check Out Dark Christmas Comedy 'All Is Bright,' On DVD, Blu-ray & More Nov. 19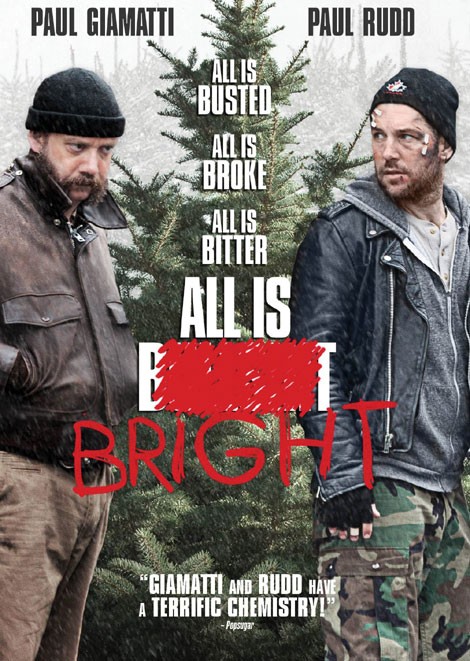 "All Is Bright" is the story of two French Canadians who travel to New York City during the holiday season with a get-rich-quick scheme of selling Christmas trees.
Dennis (Paul Giamatti) is a no-nonsense, recently released ex-con trying to get his life – and his wife – back. Rene (Paul Rudd) is Dennis's charming, shallow, former partner-in-crime who is now living with Dennis's estranged wife.
Feeling guilty and knowing Dennis needs a job, Rene reluctantly agrees to make Dennis a partner in the scheme. Though the two former friends struggle with each other and an eclectic array of tough New York customers, they discover much about themselves in the process.