Check Out 'Coriolanus' On Blu-ray & DVD May 29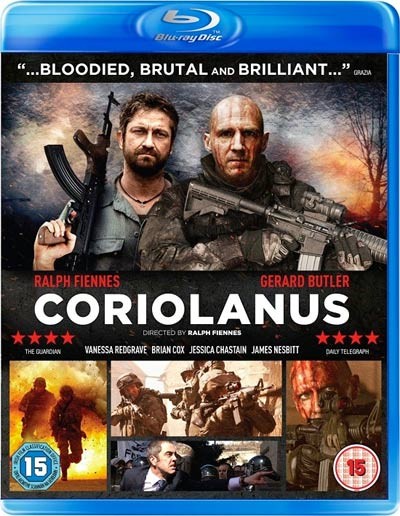 Ralph Fiennes' directorial debut, "Coriolanus," scripted by John Logan, updates one of William Shakespeare's more difficult plays without sacrificing the Bard's original dialogue.
Set in modern times, the movie stars Fiennes as the title character, a fierce General able to fight Rome's most dreaded enemies as well as quell civil unrest from a lack of food. When politicians convince Coriolanus to become a political leader, his natural fierceness and lack of political instincts lead to him being disgraced by other politicians and eventually forced to leave Rome after being branded a traitor. He then joins with his former enemies to invade Rome, and the only person who may be able to talk him out of this revenge plan is his mother (Vanessa Redgrave).
The film, which features a portion of the play's dialogue transferred into the mouths of talking-heads on television news shows, played at the 2011 Toronto International Film Festival.
Fiennes admitted he was wracked with "continual anxiety" when filming started on the movie because he couldn't be sure he was giving the best performance in front of the camera as he attempted to direct himself.
He told WENN, "I couldn't tell if I was delivering it. I very much relied on Joan Washington, who is admired as a dialogue coach in the U.K., and I brought her on the set to oversee the speaking of the Shakespearean text for everyone. She also became my own acting coach and gave me honest critical feedback on my performance."