Check Out 'Confessions Of A Shopaholic' On DVD, June 23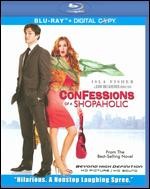 When fashionista Rebecca Bloomwood's (
Isla Fisher
) out-of-control spending reaches the outer limits of her credit cards, she is forced to find employment to pay for her label-icious wardrobe. Her dream job is a position at New York's top fashion rag Alette, but she has to settle for a desk at Successful Saving, a struggling financial magazine owned by the same publishing company.
With a dogged debt collector (Robert Stanton) hot on her stilettos, Becky becomes the unlikely author of a column on saving money—with a little help from her friends at Google. Her unconventional outlook on money matters attracts the approval of her dreamy boss, Luke Brandon (
Hugh Dancy
), and Becky begins to think maybe there is a whole new world waiting for her just a few steps away from Madison Avenue.
"
Confessions of a Shopaholic
" is coming to Blu- ray Hi-Def and DVD on June 23 from Touchstone Home Entertainment. Legendary producer
Jerry Bruckheimer
presents a lighthearted, feel-good romp based on Sophie Kinsella's best selling novels about a fashion forward New Yorker who trades frocks for finance and finds fulfillment in the most unexpected place.
"Confessions of a Shopaholic" sports bonus features including bloopers, deleted scenes, and a music video. The Blu-ray has even more bonus features, including a look behind the making of this season's must-have accessory for anyone who loves to laugh.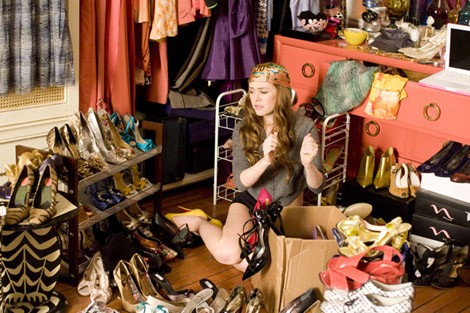 Image © Touchstone Pictures and Jerry Bruckeimer, Inc. All Rights Reserved
Click here to follow @Starpulse on Twitter!