Check Out 'Cloud Atlas' On DVD, Blu-ray & More May 14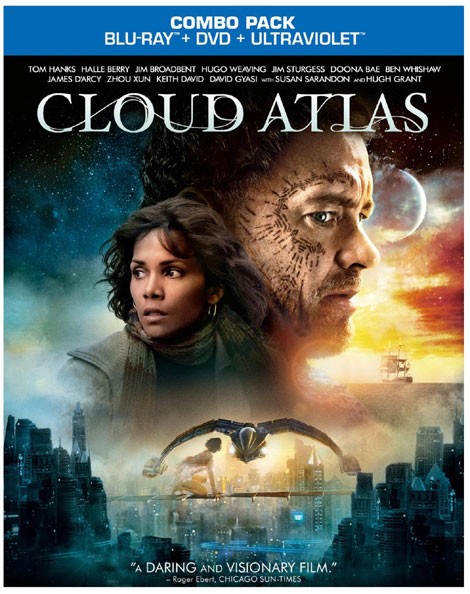 Drama, mystery, action and enduring love thread through a single story that unfolds in multiple timelines over the span of 500 years in "Cloud Atlas."
Characters meet and reunite from one life to the next.
Born and reborn.
As the consequences of their actions and choices impact one another through the past, the present and the distant future, one soul is shaped from a killer into a hero, and a single act of kindness ripples across centuries to inspire a revolution.
Everything is connected.
Based on the best-selling novel bu David Mitchell, Roger Ebert of the Chicago Tribune called the film "daring," "visionary" and "one of the most ambitious films ever made."
Directed by filmmakers Lana and Andy Wachowski, "Cloud Atlas" stars Tom Hanks, Halle Berry, Jim Broadbent, Hugo Weaving, Susan Sarandon and Hugh Grant.