Check Out 'Cheri' On DVD Oct. 20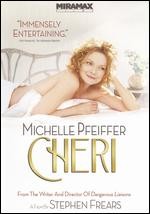 An ill-fated love affair scandalizes glittering Belle Époque France in
Chéri
, coming to DVD on October 20 from Miramax Films and Buena Vista Home Entertainment. Directed by two-time Oscar® nominee Stephen Frears, "Chéri" is a sensual and provocative celebration of the meeting of love and lust in the sumptuously realized demimonde of turn-of-the-20th century Paris.
Three-time Academy Award® nominee
Michelle Pfeiffer
, Academy Award® winner
Kathy Bates
and
Rupert Friend
star in the sensational story of forbidden passion between a famed professional beauty and a man half her age.
The tale unfurls in late 19th century Paris -- La Belle Époque -- where numerous courtesans (or female companions of noblemen who occupied the royal courts) have worked their way up through the ranks of high society. Two retired courtesans, Charlotte Peloux (Kathy Bates) and Lea (Michelle Pfeiffer), meet for some routine gossip; Lea then meets Charlotte's hedonistic playboy son, nicknamed "Chéri" (Rupert Friend), and a passionate, erotic affair blossoms for the next six years between Lea and Chéri.
Eventually, Charlotte makes an aggressive attempt to interfere with the situation by setting up an arranged marriage between Chéri and the virginal 18-year-old Edmée (Felicity Jones), the daughter of another ex-courtesan, Marie-Laure (Iben Hjejle). Lea feels irritated, and responds by seeking out young male lovers during a vacation in Biarritz, but the attached Chéri is not far behind, and in seemingly no time at all the two resume their bedroom liaisons.
Based on the acclaimed and controversial book by French novelist Colette, "Chéri" was nominated for the coveted Golden Bear award at the 2009 Berlin International Film Festival. The film was acclaimed by critics worldwide.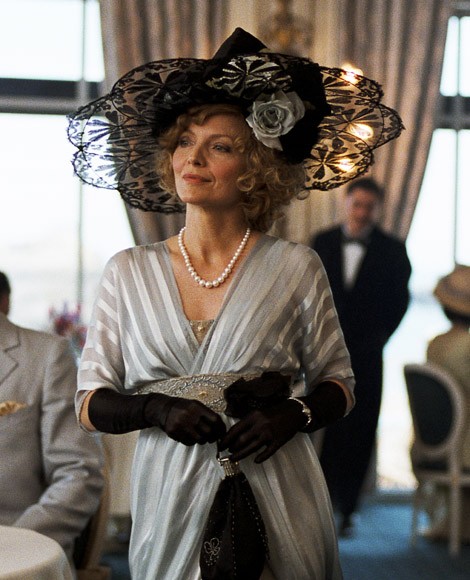 Image © Miramax Film Corp