Check Out 'Castle: The Complete First Season' On DVD Sept. 22

Castle
: The Complete First Season comes to DVD on September 22, 2009. A bestselling novelist (
Nathan Fillion
) and a New York City detective (
Stana Katic
) delve into real world crime, starting with a copycat killer who recreates the murder scenes depicted in his novels.
Finding true life mysteries more stimulating than fiction, writer Richard Castle continues to offer his professional insights to Detective Kate Beckett — whether she wants them or not. Sparks fly and a hint of romance hangs in the air as these two strong personalities investigate some of the most puzzling crimes on the NYPD's docket.
The three-disc set includes every episode of this audience favorite's premiere season as well as exclusive bonus features that give fans an intriguing peek at the making of this witty and suspenseful one-hour dramedy—plus a season's worth of bloopers and extended scenes.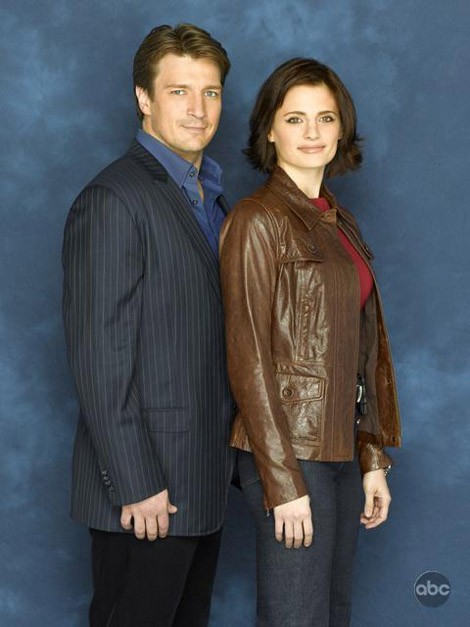 Image © American Broadcasting Companies, Inc.
Bonus Features
-Misdemeanors: Bloopers & Outtakes
-Whodunit: The Genesis of Castle –The show's creators talk about the genesis of Castle, including insights into how the great fictional detectives and mystery writers of the past have influenced the show.
-Castle's Godfather
-Exclusive Commentaries – Along with Nathan Fillion
The second season of "Castle" airs on ABC starting September 21, 2009.
"Castle: The Complete First Season" stars Nathan Fillion, Stana Katic,
Susan Sullivan
, Molly C. Quinn, Ruben Santiago-Hudson,
Tamala Jones
, Jon Huertas and
Seamus Dever
.