Check Out 'Bruno' on Blu-Ray, Hi-Def & DVD Nov. 17

Sacha Baron Cohen
(the creator and star of
Borat
) returns to the big screen in the hilarious adventures of Austria's favorite fashionista,
Brüno
.
In this gleefully anarchic mockumentary, the flamboyant television host loses his homeland talk show, "Funkyzeit," and does what any self-respecting wannabe would do—he moves to Hollywood to pursue worldwide super-stardom. From worlds of fashion and entertainment to the military, Brüno puts his worst foot forward as Baron Cohen fearlessly tramples the boundaries of good taste in ways that confound celebrities and just plain folks alike.
Fans of Baron Cohen's gonzo comedy can look forward to an hour's worth of hysterical scenes not shown in theaters on both the DVD and Blu-ray versions.
BONUS FEATURES EXCLUSIVE TO BLU-RAY HI-DEF:
-Exclusive Video Commentary with Sacha Baron Cohen and Director Larry Charles
-BD-LIVE — Allows viewers to connect to the Internet and access new and exciting exclusive online and interactive features, including My Scenes Sharing and My Chat.
BONUS FEATURES (DVD AND BLU-RAY HI-DEF):
-An hour of Alternative, Deleted and Extended Scenes not shown in theaters
-Enhanced Commentary – Hear in depth stories for selected scenes from Sacha Baron Cohen and director Larry Charles.
-An Interview with Hollywood Agent Lloyd Robinson – Get the story behind Brüno's real Hollywood agent.
Also available this week
:
Star Trek
&
My Sister's Keeper
.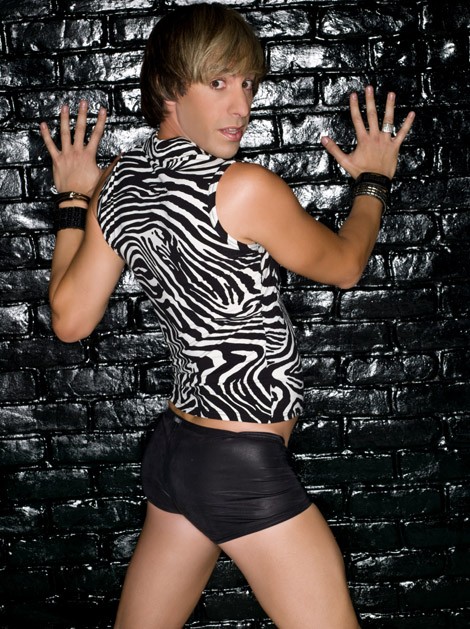 Image © Universal Pictures