Check Out 'Beautiful Creatures' On DVD, Blu-ray & More May 21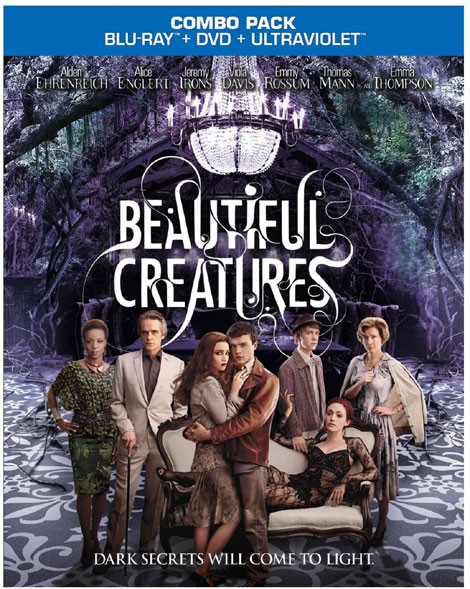 In this tale of star-crossed lovers, Ethan, a young man longing to escape his small town, falls under the spell of Lena, a mysterious new girl. Together they uncover dark secrets about their respective families, their history and their town.
Ethan is a bookish teen and dreamer who longs for adventure outside his tiny Southern town of Gatlin, South Carolina. According to Ethan, Gatlin is the kind of place with quaint sayings that start with: "There are only two kinds of people in Gatlin..." So it comes as no surprise that the closed-minded people there fear what they don't understand.
"Beautiful Creatures" is your typical sappy, young-adult romance that's surprisingly witty. A large part of that has to do with Alden Ehrenreich's timing and delivery. Ehrenreich and Alice Englert have decent chemistry as the two young lovers. What she lacks in personality is more than compensated for by hammy performances by Jeremy Irons, Emma Thompson, and Emmy Rossum. Rossum is also incredibly seductive as the manipulative Ridley.
"Beautiful Creatures" stars Alden Ehrenreich, Alice Englert, Jeremy Irons, Viola Davis, Emmy Rossum, Thomas Mann and Emma Thompson. Rounding out the cast are Eileen Atkins, Margo Martindale, Zoey Deutch, Tiffany Boone, Rachel Brosnahan, Kyle Gallner, Pruitt Taylor Vince and Sam Gilroy.