Check Out BBC America's 'Emma' On DVD Feb. 9

Fresh and funny, this new adaptation of the Jane Austen classic features a stellar cast including
Romola Garai
(
Atonement
,
Vanity Fair
),
Jonny Lee Miller
(
Trainspotting
) and
Michael Gambon
(
Harry Potter
).
21-year-old Emma Woodhouse has very little to worry about. She is beautiful, clever, rich, with a comfortable home and some of the best blessings of existence. More than anything, she loves playing matchmaker to her friends and family, so when young, pretty, naive and socially inferior Harriet arrives, Emma decides to indulge her passion.
She persuades Harriet to reject an advantageous marriage proposal from a local farmer in order to hold out for an offer from the dashing Mr. Elton. But Emma soon discovers that Mr. Elton is far more socially ambitious and mercenary than she had ever realized, and her advice to Harriet goes terribly awry.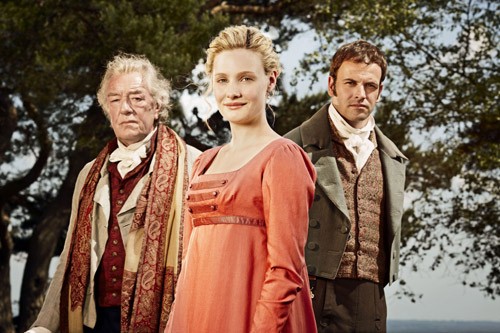 Image © Warner Bros.