Check Out 'Battleship' On DVD, Blu-ray & More Aug. 28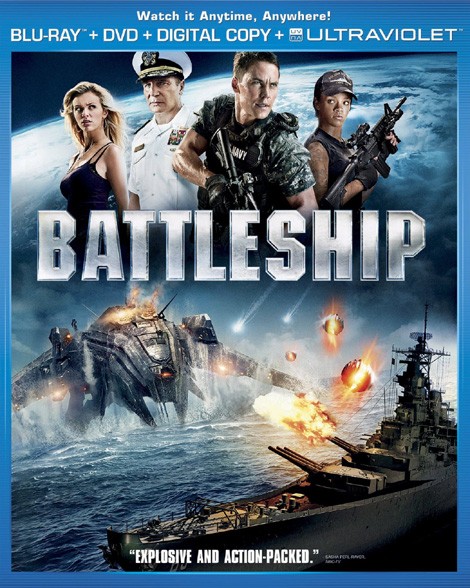 Milton Bradley's enduringly popular strategic board game "Battleship" makes the leap to the big screen in Hancock director Peter Berg's epic sci-fi adventure pitting an international naval fleet against an army of invading aliens.
When the two forces find themselves evenly matched, each must rely on strategy and cunning in order to emerge the victor.
Taylor Kitsch and Alexander Skarsgard head-up a cast also featuring Liam Neeson, Rihanna, Brooklyn Decker, and Tadanobu Asano.
Fun fact about the film: Director Peter Berg was so convinced a shark would attack pop star Rihanna during the making of the movie, he enlisted a security team to protect her while she was in the sea.