Check Out 'Basketball Wives' Star Evelyn Lozada's 'Real Fit Female' Fitness DVD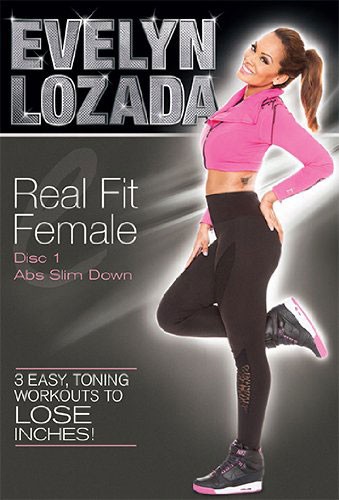 Evelyn Lozada, known for her hit VH1 series "Basketball Wives," just released her own fitness DVD, "Real Fit Female Disc 1: Abs Slim Down!"
The DVD includes three easy toning workouts designed to strengthen and sculpt the core while offering all around body toning.
Specifically designed for women of all ages and fitness levels, Evelyn focused on creating an efficient way for women to feel and look their best starting with their mid-section.

For Real Fit Female, Evelyn teamed up with YouTube fitness sensation, Zuzka Light, to create a results driven workout DVD series that will help you get your best body yet.

Evelyn and Zuzka bring "Real Fit Female Disc 1: Abs Slim Down," a core sculpting workout DVD, to all women at all levels of fitness. Even if you are a beginner and just starting to workout, this DVD is perfect for you.

These workouts are composed of simple ab exercises that will tighten yourmid-section and leave you feeling fit. This DVD will help you slim down and get the abs you have always wanted while keeping your feminine curves.