Check Out 'Bachelorette' On DVD & Blu-ray March 19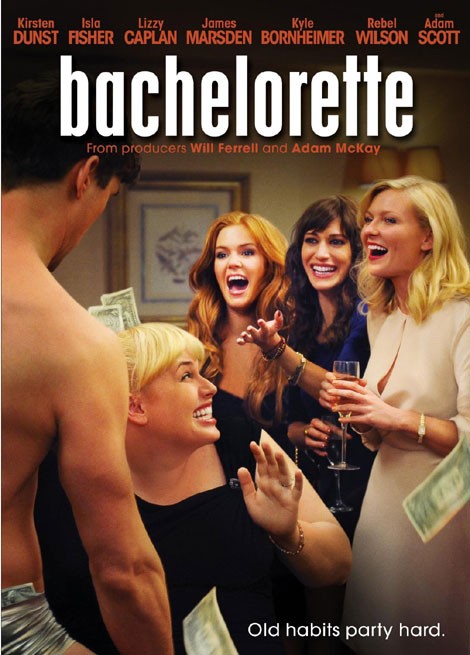 On the night before an old friend's wedding, three frisky bridesmaids go in search of a little fun but find much more than they bargained for in the film "Bachelorette."
With lovely Becky set to marry her handsome sweetheart, Dale, the remaining members of her high school clique reunite for one last bachelorette bacchanal in the Big Apple.
Regan is an overachieving, uber-Maid of Honor who's secretly smarting over the fact that she's not the first to marry, while Gena is a whip-smart cynic who's actually a closet romantic, and Katie is a ditzy beauty who loves the good life.
But when Becky insists on keeping the bachelorette party tame, the women proceed with an after-hours celebration of their own.
Kirsten Dunst, Isla Fisher, Lizzy Caplan, and Rebel Wilson star. In one scintillating scene, Dunst's character has sex in the bathroom of a strip club, and she warned her dad to stay away from the movie.
 
She told E! News: "I can't do that to him. I didn't even tell him there was an LA premiere. And I was like, 'Yeah, dad - don't even try getting it on iTunes because you will not like this movie. You're a prude. You will hate it. I know you!'"