Check Out Animated Adventure 'Brave' On DVD, Blu-ray & More Nov. 13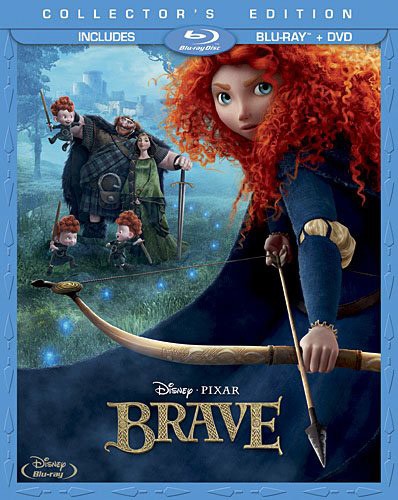 Number-one Pixar film "Brave" arrives on Blu-ray, DVD, on demand and more on Tuesday, Nov. 13. In the film, an impetuous princess discovers that her reckless choice has put both her family and her father's kingdom.
As a toddler, Merida (voice of Kelly MacDonald) saw her father, King Fergus (Billy Connolly), do battle with one of the fiercest animals in the kingdom - a horribly scarred hulk of a bear named Mordu. Though Fergus lost his leg defending his family, Merida and her mother, Queen Elinor (Emma Thompson), managed to escape the beast before it vanished back into the forest.
Years later, Merida has grown up to become not just a skilled archer, but also a beautiful princess who inspires a competition among the eligible bachelors in the land. But Merida has little interest in getting married, and the harder her mother pushes the issue, the more fiercely she resists it.
When the tournament for her hand gets under way and a deep divide opens between mother and daughter, Merida makes a wish that threatens the future of both her family and the entire kingdom. Now, with only a brief window of time to set things right, Merida must summon the courage to atone for her mistake and prevent a past tragedy from destroying any hope for a peaceful future.
"Brave" made over $66 million during its opening weekend and grossed $532,365,000 worldwide.