Check Out 'Anchorman 2: The Legend Continues' On DVD, Blu-ray & More April 1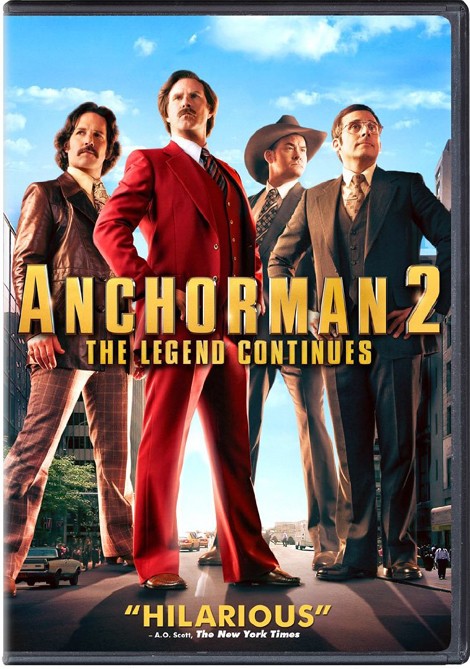 With the 1970s behind him, San Diego's top rated newsman, Ron Burgundy returns to the news desk along with Ron's co-anchor and wife, Veronica Corningstone, weatherman Brick Tamland, man-on-the-street Brian Fantana and sports guy Champ Kind - all of whom won't make it easy to stay classy, while taking New York's first 24-hour news channel by storm.
Last month, the film was rereleased in theaters for a single week, with its runtime extended 20 minutes and its theatrical rating changed to "R."
The rerelease's official title was "Anchorman 2: The Legend Continues: Super-Sized R-Rated Version." Apparently almost every joke in the film was replaced with a newer, raunchier version that was shot at some point during the mostly-improvised film.
Actor Will Ferrell almost ended up in jail while making "Anchorman 2" after stealing a bus as part of a prank.

He told the New York Daily News, "We were just driving it through the streets of Atlanta and the cops were chasing us... We were gone for four hours, and then we hopped out of the bus and said, 'Hey, it's us,' and everyone had a big laugh."