Check Out An Exclusive 'Breaking Wind' Clip!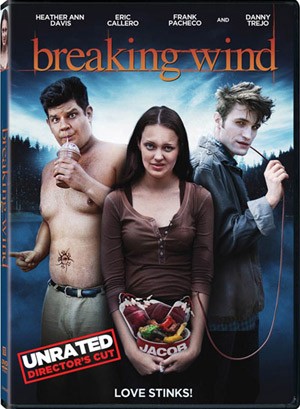 Fans of spoof films are in for a treat with "Breaking Wind: Unrated Director's Cut." The hilarious new film, now on DVD, download and on demand, parodies the "Twilight" saga.
In this exclusive clip Jacob is the complete opposite of the one played by Taylor Lautner. Instead of being toned and full of muscles he's overweight and constantly eating. Actor Frank Pacheco talks about this and how they should make a game with everything he was asked to eat during filming - which included corn dogs, pop tarts, and hamburgers.

The comedy also stars Heather Ann Davis, Eric Callero, Nic Novicki and Danny Trejo.
Check out the clip below: