Check Out Alice Cooper Covering Lady Gaga's 'Born This Way' At Bonnaroo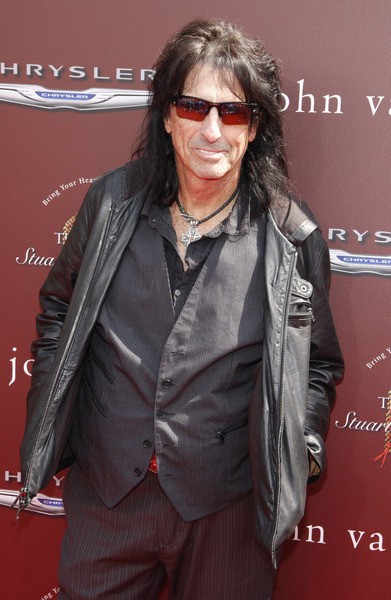 On the surface, Alice Cooper covering a Lady Gaga song seems like an odd combination. But once you see it, you can't help but think it sounds pretty good.
Wearing a t-shirt with "Die Yuppie Scum" on it, the rocker took on "Born This Way" without missing a beat. He declared at one point, "You may be crass, you may be dumb...but hell with that, are you having fun?"

He continued, "They killed me once. They killed me twice. They hung me high, but that's the price. Of fame and fear and fortune too, I'm standing here at Bonaroo!"
And of course, the song wouldn't have had the Alice Cooper touch without the singer donning a giant creature costume during the guitar solo towards the end.

Check it out below: