Check Out 'Alexander: The Utlimate Director's Cut' On Blu-ray & More June 3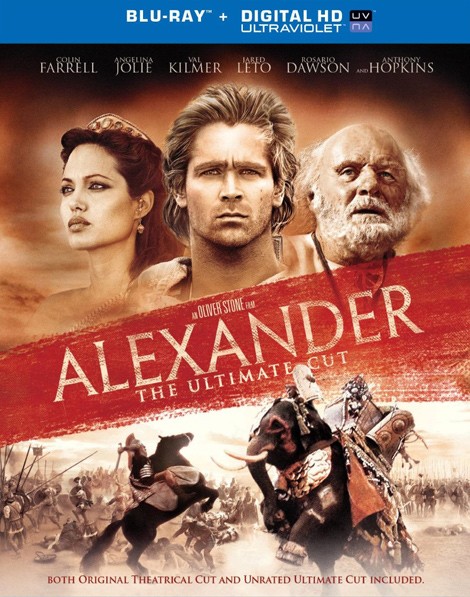 "Alexander" is the true story of one of history's most luminous and influential leaders, Alexander the Great - a man who had conquered 90 percent of the known world by the age of 27.
Alexander led his virtually invincible Greek and Macedonian armies through 22,000 miles of sieges and conquests in just eight years, and by the time of his death at the age of thiry-two had forged an empire unlike any the world had ever seen.
The story chronicles Alexander's path to becoming a living legend, from a youth fueled by dreams of myth, glory and adventure to his lonely death as a ruler of a vast Empire.
Alexander is the incredible story of a life that united the Known World and proved, if nothing else, fortune favors the bold.
The new release, directed by Oliver Stone, contains two versions of "Alexander" – the 2004 theatrical cut and the new Ultimate Cut. The Blu-ray also includes The Ultimate Cut on Digital HD with UltraViolet. 
A new documentary – "The Real Alexander and the World He Made" – reveals how Alexander the Great's vision of uniting the East and West helped shape our modern world.
Angelina Jolie, Colin Farrell, Anthony Hopkins, Jared Leto, Rosario Dawson and Val Kilmer star.