Check Out 'Aerial America: New England Collection' On Blu-ray July 9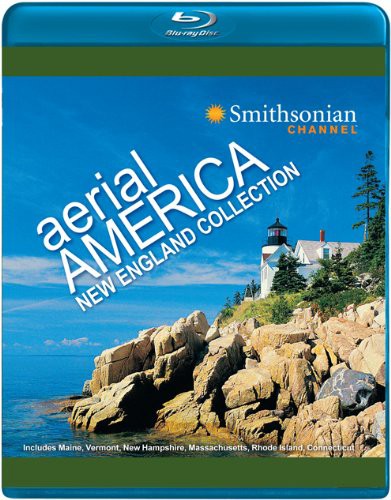 Take off for a remarkable look at the nation's northeastern vistas in the Smithsonian Channel's "Aerial America: New England Collection," soaring onto Blu-ray July 9 from Inception Media Group.

Home to six original colonies and countless historical landmarks, New England is where the sun first rises in the U.S. and where the opening shots of freedom rang out. It is host to colonial legends as well as strange and exceptional landscapes that grow more breathtaking with each season.

Go on a soaring tour over scenic coastlines, majestic mountains and our nation's most significant milestones. Visit Connecticut's native mysticism and Yankee charm; Maine's rocky coastline and unspoiled beauty; and Massachusetts' battlefields, seaports and colorful characters. Vermont and New Hampshire show off the region's independent streak, its winter wonderlands and its fiery autumn foliage, while Rhode Island reveals itself as a tiny gleaming treasure with a big history to share.

From coastal communities that sparkle in summer to forests that explode with color in autumn, Aerial America: New England Collection takes you across six states, through hundreds of years and over limitless spectacular sights.