Check Out 9 New Photos From 'The Twilight Saga: Breaking Dawn - Part 1'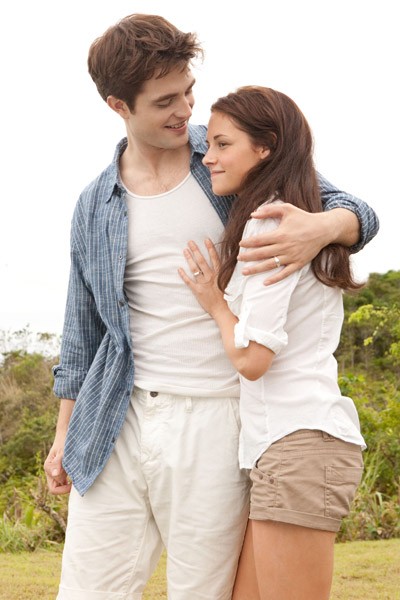 Fans have exactly three months until the fourth installment of The Twilight Saga hits theaters on Nov. 18. In "The Twilight Saga: Breaking Dawn - Part 1," Bella (Kristen Stewart) and Edward (Robert Pattinson), plus those they love, must deal with the chain of consequences brought on by a marriage, honeymoon, and the tumultuous birth of a child…which brings an unforeseen and shocking development for Jacob Black (Taylor Lautner).
Kristen recently told W Magazine that the final film is "filled with BFDs" (big f***ing deals) and ties up a lot of the loose ends that Twi-hards have been waiting for throughout the series.
The actress also confesses she read the script for the first film before the book but then "tore all four books apart over the course of three years."