Check Out '17 Again' On DVD, On Demand & Digital Download

If you somehow had the chance, would you do your life over? Thirtysomething Mike O'Donnell would. Then one mysteriously magical moment, Mike gets his chance. He's suddenly back at Hayden High where he's the star of the basketball team, a total hottie, and a classmate to his own teenage kids, which gives Mike a chance to go from not-so-good dad to really cool friend.
Zac Efron
and
Matthew Perry
are
17 Again
and fabulously funny as the younger and older Mike in a good-time time-warp comedy that proves the best year of your life is the one you're living right now.
Check out the all-new online application 17 AGAIN MASH GAME, which blends "17 Again" with the game that we all grew up with playing in school…MASH (Manson, Apartment, Shack, House). In this digital incarnation, you will discover where you will be in 17 years...fulfilling your dreams, living in a mansion, married to a movie star…or stuck in a dead in job, living in a shack…bummer! Start the fun now at:
http://widgets.warnerbros.com/17again/
"17 Again" is now available ON DEMAND and DIGITAL DOWNLOAD. Check it out on iTunes
HERE!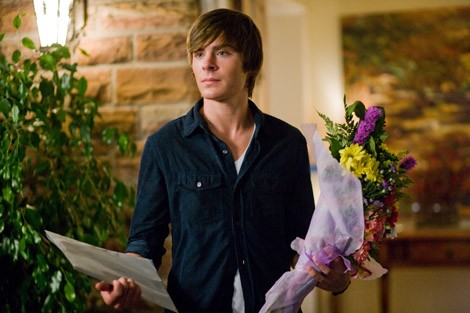 Image © Warner Bros. Entertainment Inc. All rights reserved.
Check out the official website
here!