Chat Live With 'The Vow' Star Channing Tatum On Sunday, May 13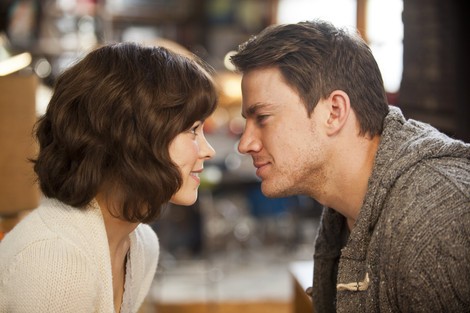 Sony Pictures Home Entertainment has teamed up with Constellation, the leader in interactive social movie events, to promote the Blu-ray™ and DVD release of the box office hit The Vow on May 8th by bringing its star, film heartthrob Channing Tatum, to his worldwide fans simultaneously for one special event.

On Sunday, May 13, at 6 p.m. EST, the multi-talented, award-winning actor, producer, dancer and former model will answer questions from his legion of fans LIVE on Constellation's interactive site. The Q+A follows 10-minutes of exclusive footage.

Fan registration for the FREE online event is open now at http://www.constellation.tv/event/thevow. Anyone from around the world can participate, so register early!

In the romantic drama "The Vow," Channing Tatum stars as a husband trying to win back his new bride's (Rachel McAdams) heart after she loses her memory in a tragic car accident.