Charts: Big Sean's Troubling Free Fall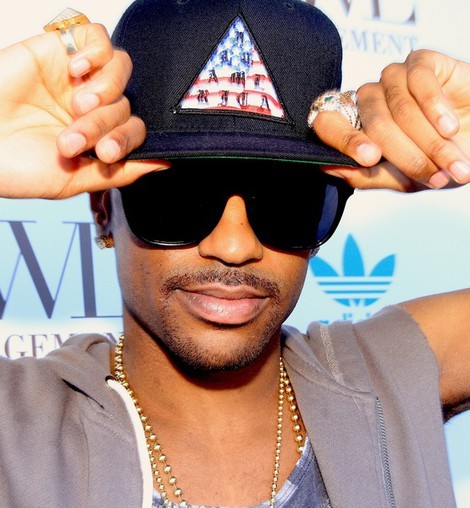 Albums don't sell like they once did.  This is no generalization, but also a well supported fact.  But even in a recession of album sales, a 'bomb' is still very much a bomb.  My homie Big Sean has been hit with the dreaded 'sophomore effect' in a gargantuan way.  His ironically titled album Hall of Fame is actually an overall well conceived album, but its quality has done nothing for its lackadaisical sales.  Ultimately, Sean is free-falling down the chart.  At the rate that Sean has went from a respectable peak of no. 3 all the way to no. 75 in only his fourth charting week,  Sean appears to be entering the 'hall of shame'.
It started out okay for Big Sean, but the 72,000 copies that welcomed Hall of Fame seemed incredibly undercooked for an artists who seems to have been a popular collaborator and blew up more after his debut Finally Famous materialized.  But after a disappointing yet respectable enough first week, nothing has clicked for Sean.  There seems to always be an explanation as to why Sean's 'breakthrough' moment has become one where he should begin to be concerned about being a 'major'.
The main reason for Sean's tepid performance has been matching the caliber of singles from his debut.  "My Last" featuring Chris Brown, "Dance (A$$)", and "Marvin and Chardonnay" were forces to be reckoned with, period.  Hall of Fame's singles lack the same punch, even if they are no slouches.  "Guap" wasn't enough to supersede or continue Sean's run from the previous album, only appearing on the deluxe editions of the album.  "Switch Up", another deluxe cut featured Common, who with no disrespect, is not exactly a commercial juggernaut himself.  The saving grace was "Beware" that features Jhene Aiko and big-name Lil Wayne.  Even so, the cut just doesn't scream 'hit' and Lil Wayne has had an off-year by Lil Wayne means.  I mean, did y'all hear I Am Not A Human Being II? Sheesh!
Basically, to me, this sounds like another promotional mishap, something that truly hurt Big Sean's mentor Kanye West on what should've been a surefire hit in Yeezus.  Instead, West decided to rely on his name to sell albums without releasing a commercial single.  How well did that work out? A 327,000 copy start waned extremely quickly.  For the less established Big Sean,  his numbers had a much lower ceiling than the more innovative, boundary pushing vet.  72,000 copies a left little ceiling for Sean to work with, and it has shown week to week.
Where does the MC who put his mark on Justin Timberlake's huge hit "As Long As You Love Me" go from here? Hall of Fame seems like a done deal, no matter how much skill No ID put into the beats or how many times Big Sean can rap about the nasty.  I'd regroup with haste and incredible skill on my next release before Big Sean finds himself lacking big-time monetary backing.