Chart Topping Hits Of Soul Heard Decade By Decade In Four New 'Soul Number 1's' Collections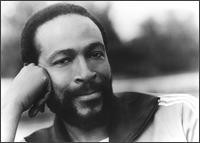 Soul is at the heart of hip-hop, providing the inspiration for today's chart-topping hip-hop tracks. Now four new compilations present the best of soul--a total of 67 recordings, every track a #1 (nearly all on the R&B chart)--from the '60s to the '90s. Each of the Hip-O/UMe
Soul Number 1's
albums in the new UMe
Number 1's
series is released April 3 and packaged in a ground-breaking environmentally-friendly packaging format. A first for the music industry, the standard package (both sleeve and tray) will be completely paper-recyclable.
In the '60s, soul was cool. '60s
Soul Number 1's
brings together the late-night vibe of
Marvin Gaye
's "I Heard It Through The Grapevine," the sophistication of
Ramsey Lewis
' "The 'In' Crowd," the group vocals of The Dells' "Stay In My Corner," the Chicago cool of Jerry "The Iceman" Butler ("Only The Strong Survive") and
Curtis Mayfield
(with The Impressions' "We're A Winner"). 60s
Soul Number 1's
also includes
Sam & Dave
's genre-defining "Soul Man,"
James Brown
's "Papa's Got A Brand New Bag - Pt. 1" and Motown smashes "I Can't Help Myself (Sugar Pie, Honey Bunch)" (
Four Tops
), "You Keep Me Hangin' On" (
The Supremes
), "I Can't Get Next To You" (The Temptations) and "Shotgun" (Jr. Walker & The All Stars). Other tracks are Little Milton's "We're Gonna Make It," Hugh Masekela's "Grazing In The Grass," Johnnie Taylor's "Who's Making Love," The Originals' "Baby, I'm For Real," Fontella Bass' "Rescue Me" and Joe Hinton's take on the
Willie Nelson
-penned "Funny (How Time Slips Away)."
In the '70s, sexy cool became sexy hot. '70s
Soul Number 1's
ranges from the Godfather of Soul's "Make It Funky" and
Ohio Players
' "Fire" to
George Clinton
and
Parliament
's "Flash Light" and Rufus and
Chaka Khan
's "Sweet Thing." Scorching the charts were Gaye's "Got To Give It Up (Pt. 1),"
Rick James
' "You And I," Kool & The Gang's "Hollywood Swinging," William Bell's "Tryin' To Love Two," the
Pointer Sisters
' "How Long (Betcha' Got A Chick On The Side)" and
The Commodores
' "Three Times A Lady." Other #1s are "Dancing Machine" (
Jackson 5
), "Float On" (
The Floaters
), "Love Hangover" (
Diana Ross
), "Reunited" (
Peaches & Herb
), "Strawberry Letter 23" (The Brothers Johnson), "Theme Song From Which Way Is Up" (Stargard), "(Every Time I Turn Around) Back In Love Again" (L.T.D.) and "Walk Away From Love" (David Ruffin).

In the '80s, soul took on the sound of the future. '80s
Soul Number 1's
includes the slow-dancin' "Special Lady" (Ray, Goodman & Brown), "All Night Long (All Night)" (
Lionel Richie
), "The Rain" (Oran "Juice" Jones), "Save Your Love (For #1)" (René & Angela), and the uptempo "She Works Hard For The Money" (
Donna Summer
), "Let It Whip" (Dazz Band), "My Prerogative" (
Bobby Brown
), "And I Am Telling You I'm Not Going" (Jennifer Holliday) and Dance #1 "New Attitude" (
Patti LaBelle
). Heard too are Cameo's "She's Strange," Yarbrough & Peoples' "Don't Stop The Music,"
Smokey Robinson
's "Being With You,"
Ready For The World
's "Love You Down," Pebbles' "Girlfriend,"
New Edition
's "Can You Stand The Rain" and
Jody Watley
's "Looking For A New Love."
In the '90s, soul, R&B and hip-hop came together. '90s
Soul Number 1's
mixes
Boyz II Men
("I'll Make Love To You"), New Edition ("Hit Me Off") and
Vanessa Williams
("Save The Best For Last") with
BLACKstreet
(featuring Dr. Dre on "No Diggity"),
Dru Hill
("Never Make A Promise") and Bobby Brown ("Humpin' Around"). Richie ("Do It To Me") and
Quincy Jones
(and
El DeBarge
,
James Ingram
, Al B. Sure! and
Barry White
on "The Secret Garden (Sweet Seduction Suite)") are at home next to
Brian McKnight
("Anytime"),
Jodeci
("Stay"),
Shanice
("I Love Your Smile"),
Montell Jordan
("This Is How We Do It"), Pebbles ("Giving You The Benefit"), Soul For Real ("Candy Rain"), Aaron Hall ("Don't Be Afraid") and
Tony! Toni! Toné!
("It Never Rains (In Southern California)").
With James Brown - Number 1's (available March 27), the Godfather of Soul rolls out hit after hit such as "Get On The Good Foot, Pt. 1," "Say It Loud (I'm Black And I'm Proud)," "Hot Pants, Pt. 1," "I Got The Feelin'," "Papa's Got A Brand New Bag (Pt. 1)," "Get Up I feel Like Being A Sex Machine," "Try Me" and "It's A Man's Man's Man's World." With tracks like "Hot Pants, Pt. 1," "The Payback, Pt. 1," "Cold Sweat (Part 1) and "Super Bad, Pts. 1&2, " James Brown proves there is only room for Number 1's.