Chart Moves, September 18, 2013: Keith Urban's Narrow No. 1
 Chart Rewind: Highlights from Last Week (September 11, 2013) 
Ariana Grande found her debut album Yours Truly debuting at no. 1 with 138,000 copies sold.  Tamar Braxton followed behind her in the no. 2 spot with Love and War selling an impressive 114,000 copies.  Nine Inch Nails returned with their first major label effort in a couple of years, selling 107,000 copies.  John Legend arrives to a cooler reception as Love in the Future sells a somewhat underwhelming 68,000 copies good for a no. 4 start.  Jaheim's numbers are also modest, as Appreciation Day enters at no. 6 with 58,000 copies sold.  As for others charting, Bastille's Bad Blood bowed at no. 11, Neko Case's Worst Things Get, The Harder I Fight…  lands at no. 12,  while former typical top ten R&B artist Raheem DeVaughn found his fine A Place Called Love Land debuting outside the top 20 at no. 22. Ouch!
---
Keith Urban Debuts At No. 1, By A Smidgen 
Keith Urban debuts at no. 1 with latest album Fuse, but it was no landslide.  Urban's latest sold under its 100,000 prognostication, selling 98,000 copies.  Respectable in an age where few albums are wowing with their sales figures, but certainly not 'juggernaut' status.  The Weeknd really just needed a little more firepower behind it with its 95,000 copies to top the charts with Kiss Land. But no. 2 ain't bad, especially when his last album the compilation Trilogy debuted at no. 4 with 86,000 copies.  He came up… a little.  As for Urban, well, he's had better charting days – much better.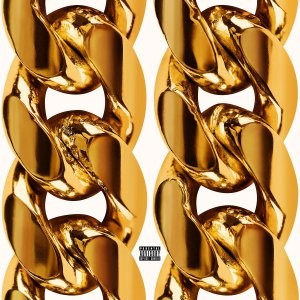 2 Chainz certainly didn't make the impact on the charts that his debut Based On A T.R.U. Story did in 2012 (no. 1, 147,000 copies).  2 Chainz suffers from the sophomore slump as B.O.A.T.S. II #METIME lands at no. 3 with 63,000 copies.  Those are better numbers than anticipated, but still, maybe dumbness isn't paying off for ol' boy. Janelle Monáe has a solid debut as The Electric Lady lands at no. 5 with 47,000 copies.  The Arctic Monkeys do relatively well all things considered, landing at no. 6 with 42,000 copies sold of album AM.  As for Ms. Sheryl Crow, she's had better days as Feels Like Home debuts at no. 7 with only 36,000 copies.
Top 10 holdovers rule the rest of the chart including Luke Bryan's Crash My Party at no. 4, Tamar Braxton's Love and War at no. 8, Ariana Grande's Yours Truly at no. 9, and John Legend's Love in the Future at no. 10.