Charlize Theron Wears See-Through Dress, Kristen Stewart Opts For Lace At 'Snow White' Premiere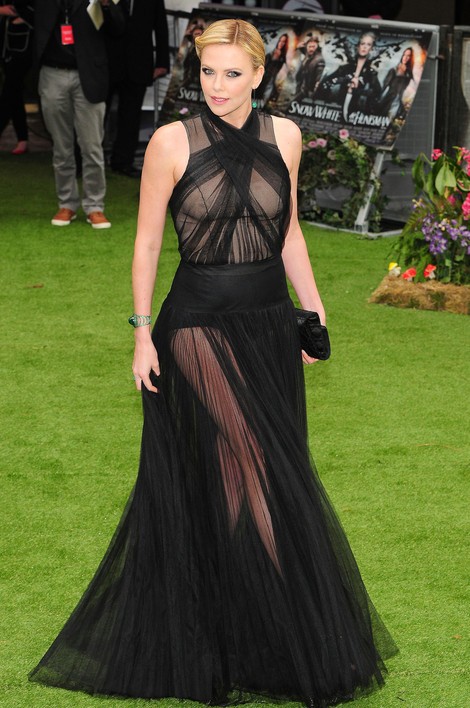 Last week Charlize Theron made headlines for appearing in public for the first time with her adopted son Jackson. Today she turned heads for the provocative dress she wore to the U.K. premiere of her new film "Snow White and the Huntsman." Of course these stunts are all part of promoting her new film!
The actress donned a sheer black dress that showed off a lot of leg and gave the illusion that she was revealing more skin than she actually was. She performed this trick before at CinemaCon in April.
Kristen Stewart looked a little gothic at the premiere (this season's fashion trend?) The actress wore a black lace dress that was sheer around the legs.
In her new film, Snow White (Stewart) and the Huntsman (Chris Hemsworth) fight to rid their kingdom of evil after the Queen (Theron) recruits the huntsman to kill the fair beauty.
Theron recently told MTV News she ripped a stomach muscle on the set after spending so much time screaming.
See more photos of Charlize and Kristen...