Charlize Theron Wears A Sensual Black & Nude Dress To CinemaCon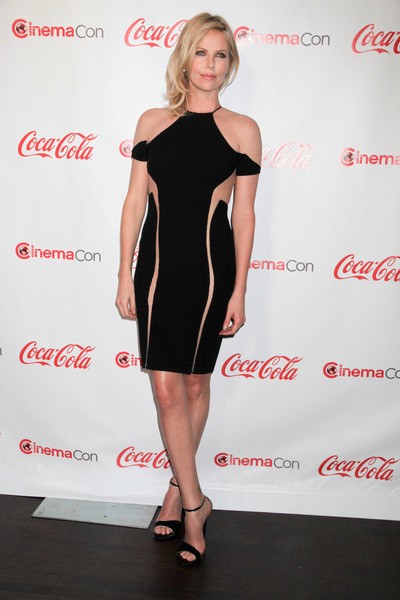 Charlize Theron turned heads at CinemaCon in Las Vegas yesterday wearing a sexy black dress that looked like it was showing off more skin than it actually was. Sections of the dress matched Charlize's skin tone so well that it appeared she was revealing quite a bit of her body.
Charlize likes to have a little fun now and again. She stunned fans earlier this month after filming a "sex tape" with two men decked out in bondage gear. In reality it was a prank video for the Funny or Die website.
The actress was honored with the Distinguished Decade of Achievement award at CinemaCon. She stars in the upcoming film "Snow White And The Huntsman," playing a diabolical queen who wants to kill the enchanting Snow White.
See more photos of Charlize...