Charlize Theron To Receive CinemaCon's Decade of Achievement Award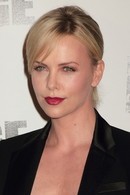 Oscar winner Charlize Theron is set to be feted for her decade of film achievements at an upcoming Las Vegas convention of theatre owners.

The actress shot to fame in the 1990s with roles in The Devil's Advocate and The Cider House Rules, before scooping an Academy Award for Monster in 2003, becoming the first South African to win an Oscar in a major acting category.

Now, she's set to be singled out for her stellar career when she receives the Distinguished Decade of Achievement in Film Award at CinemaCon on April 26th.

CinemaCon general manager Mitch Neuhauser says, "Over the past decade, Charlize Theron has proven that as an actor, she can do it all. Whether her role be comedic or dramatic, she never ceases to entertain audiences with her unique ability to capture the essence of any character."

CinemaCon, which is hosted by National Association of Theater Owners., will be held on April 23rd-26th at Caesars Palace in Sin City.