Charlize Theron Shows Off Her Sexy Shoulders At L.A. 'Young Adult' Premiere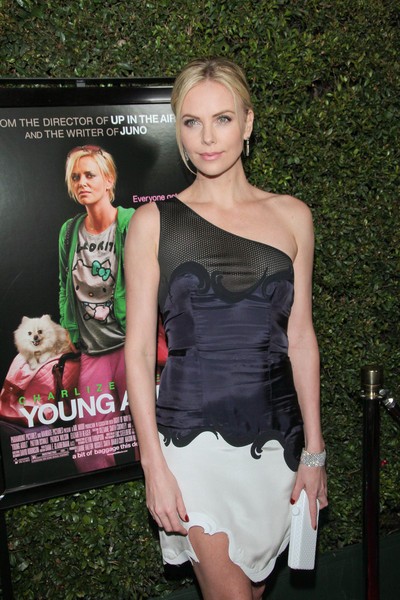 Charlize Theron attended the "Young Adult" Los Angeles premiere yesterday in a black and white asymmetrical
dress. The slender blonde star looked lovely, particularly when compared to the poster behind her!
Charlize was just nominated for a best actress Golden Globe award for "Young Adult."
The film centers on a woman (Theron) who returns to her small Minnesota hometown to win back her high school sweetheart (Patrick Wilson), who is a happily married father. The divorced young adult fiction author forges an unexpected bond with another former schoolmate (Patton Oswalt) who's had a particularly difficult life.