Charlize Theron Shows Off Her Brown & Gray Buzzcut In Hollywood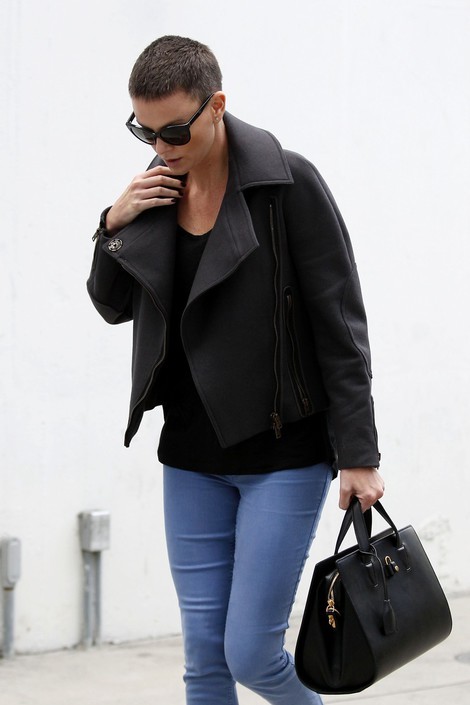 We spotted Charlize Theron with her short buzz cut as she went to the movies with her mother in Hollywood, Calif., on Saturday.
The 37-year-old actress recently chopped her beautiful hair off for the upcoming film "Mad Max: Fury Road" in which she plays the character Furiosa. After a two-year delay, the film finally started shooting over the summer.
The usually blonde star looked nearly unrecogizable with her new 'do, which is brown and spotted with gray hair. But changing her appearance is nothing new for the actress. In 2003 she gained a lot of weight and altered her look to play serial killer Aileen Wuornos.  She won an Academy Award for the part.
Theron recently starred in "Snow White and the Huntsman" where she played the deliciously evil witch Ravenna.
See more photos of Charlize's new look...