Charlize Theron & Sean Penn Spotted On Hawaiian Vacation Together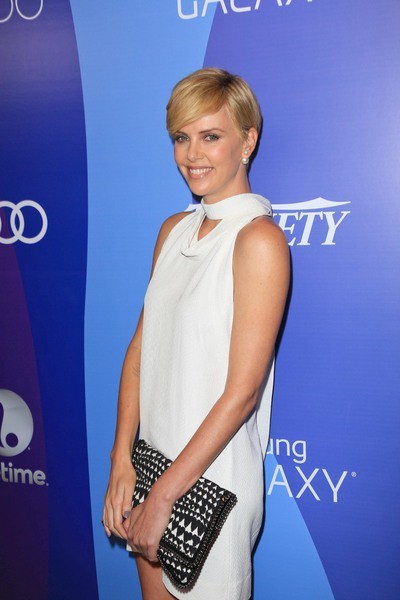 Actors Charlize Theron, 38, and Sean Penn, 53, recently spent a vacation together in Hawaii, sparking rumors that the pair is dating.

Earlier this week, the actress was photographed hanging out on a beach with Penn, who owns a home there. An insider told the New York Daily News the duo looked "very close and comfortable together."
On Wednesday, the pair returned to Los Angeles on the same plane, although they avoided being photographed together and left the airport separately.
Theron most recently dated "Family Guy" creator Seth MacFarlane. She has a young adopted son named Jackson, and she is reportedly getting ready to adopt a second child. Charlize - who split with long-term partner Stuart Townsend after nine years together in 2010 - became a mother last year. She stars in the upcoming thriller "Dark Places."

Penn, was married to Madonna in the 1980s. The singer recently accompanied him on a trip to Haiti, sparking rumors of reconciliation. Penn was also married to actress Robin Wright and dated Scarlett Johansson.
He currently stars in "The Secret Life Of Walter Mitty."