Charlize Theron & Sean Penn Spark Engagement Rumors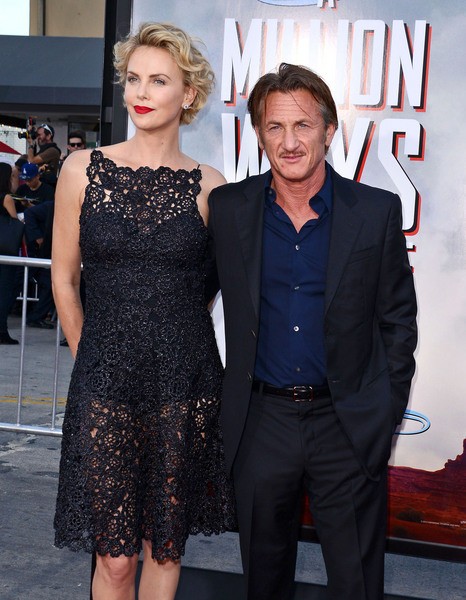 Charlize Theron was spotted wearing some gems on her ring finger earlier this week, prompting speculation that she and Sean Penn are engaged.
New photos show Theron, 38, at the Los Angeles International Airport wearing minimal make-up and jewelry and what appears to be a diamond engagement band on her left hand.
The pair began dating last year. They are notoriously private so they haven't officially announced they are taking their relationship to the next level. Penn's representative declined to comment on the rumor, and Theron's spokesperson also hasn't responded to the speculation.
A source told UsMagazine.com that the couple plan on tying the knot in the actress's native South Africa later this summer.
This would be the first marriage for Theron, who has an adopted son named Jackson. Penn, 53, has been married twice before to pop star Madonna and actress Robin Wright.
Theron stars in the upcoming film "Mad Max: Fury Road," while Penn is working on "The Gunman."