Charlize Theron Rocks A Strapless Blue Sequin Dress At 'Prometheus' Premiere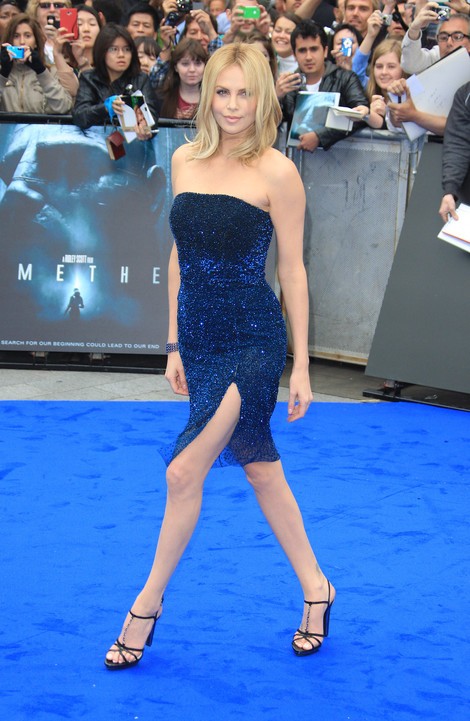 On the eve of the release of her film "Snow White And The Huntsman," Charlize Theron attended the "Prometheus" premiere in London today wearing a pretty blue sequined dress.
The actress showed off her long lean legs in black strappy sandals. She has tattoos of a koi carp and flower on her ankle and foot.
Her new film "Snow White" has been receiving mixed reviews from critics. She plays the Queen, who seeks to achieve immortality by consuming the heart of the land's most beautiful girl (Kristen Stewart).
In "Prometheus," space explorers travel to the edge of the universe after making a profound discovery that hints at the true origins of the human race. The film opens in theaters June 8.
See more photos of Charlize...