Charlize Theron In A Blue & Silver Metallic Dress - Hot Or Not?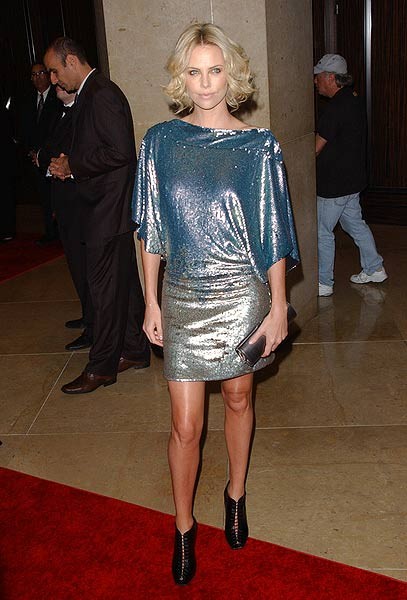 Charlize Theron made up for her disastrous purple dress at the Academy Awards by donning this metallic ensemble at the "24th Annual American Cinematheque Award Honoring Matt Damon" in Beverly Hills yesterday. The two-toned outfit hugs her in all the right places and shows off her nicely tanned legs.

So what's new for Charlize? She stars in the upcoming film "Fury Road," the fourth outing in the "Mad Max" film series. She will also be reprising her role in "Hancock 2," in which she and Will Smith face a foe that only the two can defeat.

Charlize starred with Damon in "The Legend of Bagger Vance" in 2000.
What do you think? Hot or not? Post a comment below!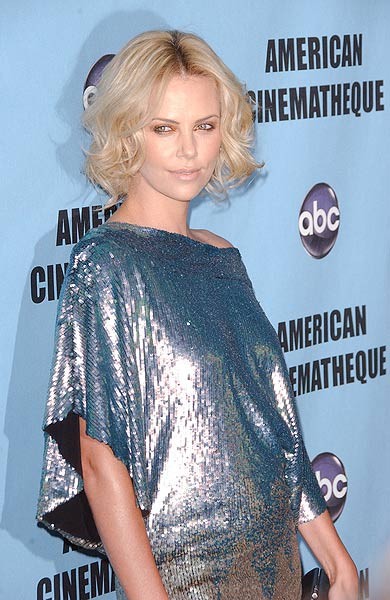 ^ click for next image ^
Click the pics for larger images: