Charlize Theron Debuts Her Adorable Son Jackson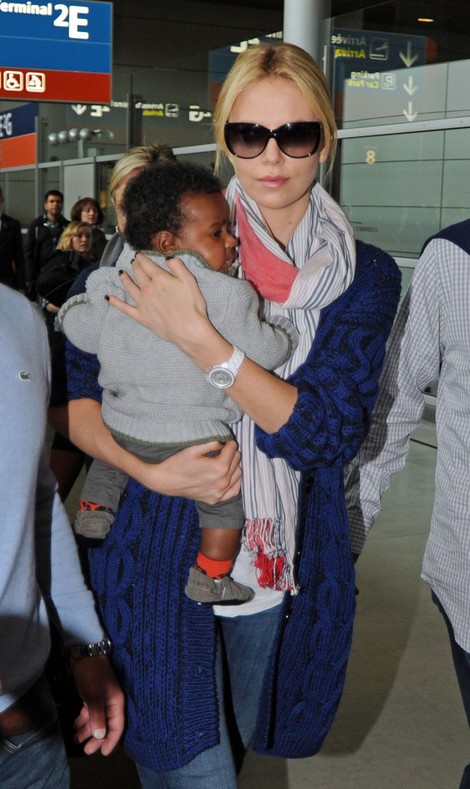 First-time mom Charlize Theron protectively held her son Jackson today as she made her way through a crowd of photographers and security at Charles De Gaulle International Airport in Paris.
The single star adopted four-month-old Jackson in March, much to the surprise of fans.
Last month she told Ryan Seacrest in an interview, "I didn't think I would be a fan of the swaddling but the swaddling is pretty amazing... It's like a straightjacket and you just feel like it's child abuse but, for some reason, they (babies) just love it."
She follows in the footsteps of Sandra Bullock, who is also single and adopted a baby boy.
See more photos of Charlize...