Charlize Theron Compares Press Intrusion To Rape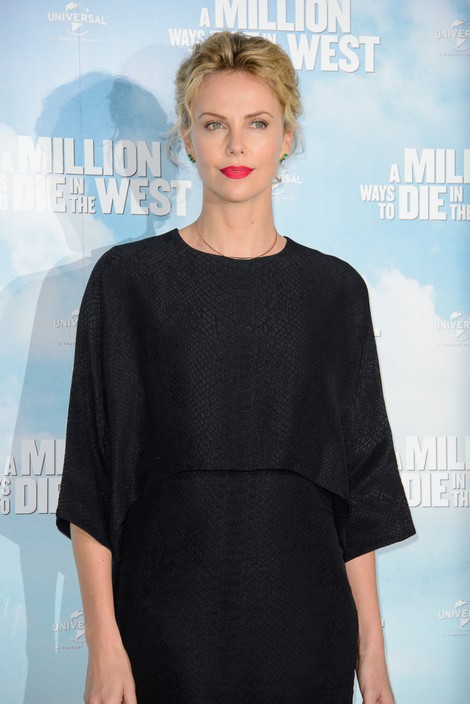 Actress Charlize Theron stunned fans after she said in a recent interview that life in the spotlight is comparable to rape.
While being interviewed by Sky News, Theron was asked if she reads anything about herself on the internet. "I don't do that. So that's my saving grace," she answered. "I think it's when you start living in that world and doing that that you start... I guess feeling raped."
Theron has recently been making headlines for her relationship with actor Sean Penn. She was also in the spotlight in 2012 when she adopted a son as a single parent.
She explained: "When it comes to your son and your private life (I keep it private), maybe that's just me, some people might relish in all of that kind of stuff (but) there are certain things in my life that I think of as very sacred and I'm very protective over them, that doesn't mean I always win that war, but as long as I don't have to see that stuff or read that stuff or hear that stuff... Then I can live with my head in a clear space. That's probably a lot healthier...
 
"My job has made my live incredibly blessed and good and I am very grateful for that but that doesn't mean that every aspect of my life becomes fodder for an article. I try to protect that as much as I can."
In 2010, actress Kristen Stewart made headlines for making a similar comparison between media intrusion and sexual assualt. She told Elle magazine: "The photos are so... I feel like I'm looking at someone being raped. A lot of the time I can't handle it. I never expected that this would be my life."
She later backtracked on her comments and told People magazine: "I really made an enormous mistake - clearly and obviously. And I'm really sorry about my choice of words. I've made stupid remarks before, and I've always reasoned: 'Whatever. They can think what they want.' People thinking that I'm insensitive about this subject rips my guts out. I made a big mistake."