Charlize Theron And Michael Fassbender Steam Up The August Issue Of W Magazine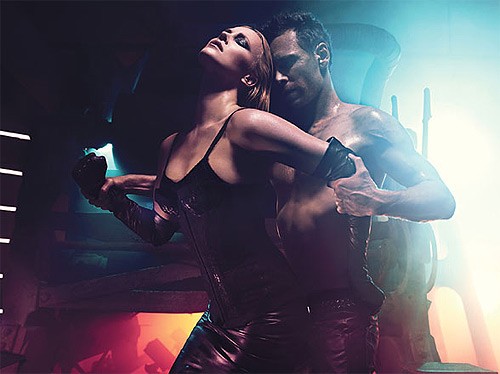 Prometheus stars Charlize Theron and Michael Fassbender have brought their on-screen chemistry and lots of sizzle to the pages of the August issue of W Magazine; appearing in a sexy, red hot photo shoot.

The two stars talk mostly about sex scenes and death scenes in the interview with editor Lynn Hirschberg: revealing that their sex scene in Prometheus wasn't that easy.

"[How easy a sex scene is] depends on who you're doing the sex scene with," says Theron. "I don't have issues being naked... That sounds very slutty."

"What I mean is," she adds, "I'm not hung up on my body, and I've been lucky to work with people I've been really comfortable with. I've had maybe two occasions where..."

"It's been uncomfortable," Fassbender says, finishing her sentence.

Charlize then adds that during her scene with Michael he failed to make her feel at ease about it (one of two actors who didn't - she didn't say who the other is). But Fassbender, whose character in the film is an android; exclaims, "I was a robot!"

Dying on film seems to come naturally to Fassbender, though.

"Sex scenes sound like more fun than they are," he says. "Death scenes are easier, really. Maybe because I've died so many times. I've had a lot of practice. In my movies, I'm often naked or dying."

Prior to Prometheus Theron and Fassbender each starred in very dark films -- Young Adult and Shame, respectively -- playing very mentally unstable characters.

"I would like to see a romantic comedy between those two characters," Theron said during their photo shoot.

See more pics of Charlize Theron and Michael Fassbender in the August issue of W Magazine, on newsstands now; or check them out and read more of their interview -- including what Fassbender's mother thinks of his on-screen death scenes -- at Wmagazine.com.