Charlize Theron Admits She Doesn't Look This Good In Real Life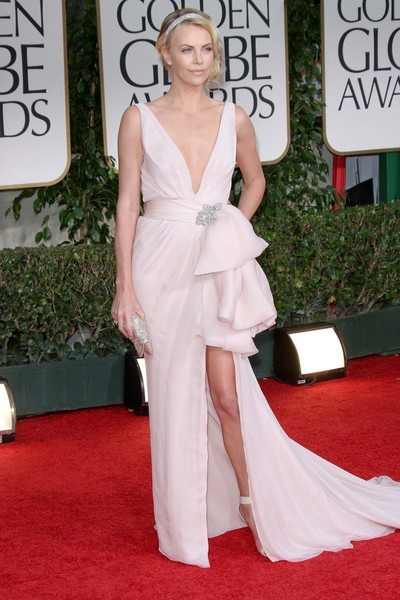 Charlize Theron admits her glamorous red carpet look doesn't last until the next morning.

The actress, who stars in the upcoming film "Snow White and the Huntsman," explained, "I remember one day, my ex walked up to me as I was laying in bed after the Golden Globes or something. I hadn't washed my face, and my mascara was down to here, half of my hairpiece was still on my head...
"He brought me coffee and said 'God if only they knew!' and I really laughed because I thought, 'Yeah, you're right. It's all a facade'."
The actress isn't very fussy when it comes to fashion. She recently told the Daily Telegraph that she prefers to do her own make-up on film sets: "You can sit there for two hours and look exactly the same at the end, it's a waste of time."
Regardless, she looked fabulous at Sunday night's Golden Globe awards, don't you think? Check out more photos: