Charlie Sheen Trial Won't Be Public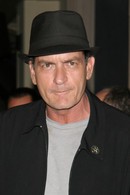 Embattled actor Charlie Sheen will not receive a public trial when he goes to court with Two And A Half Men TV bosses, a Los Angeles judge has ruled.

Sheen filed a $100 million lawsuit against show creator Chuck Lorre in March, demanding the pay he would have earned from the eight episodes producers canceled at the end of February.

The actor then filed a motion for the case to be heard in an open courtroom but Superior Court judge Allan Goodman shot down Sheen's request on Wednesday, according to the Associated Press.

Happy with the decision, Warner Bros. bosses representing Lorre have released a statement, which reads: "We're very gratified by the court's ruling enforcing the parties' arbitration agreement."